Gardening in a Winter Wonderland
Okay, so winter is not usually considered the prime gardening season, especially when you live in or source your plants, even winter flowering plants, from a cold hardiness zone of the country. However, winter can be the perfect time to plan your garden for the year, and warmer-weather regions are still appropriate for gardening and planting e.g. a winter container garden despite what the calendar might say. If you have been worried about purchasing new plants and making new plans then have no fear. We have all of your needs covered this season—and every season.
Shipping Winter Plants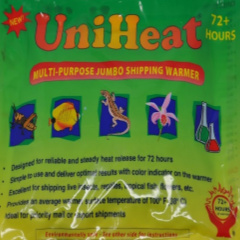 Some gardeners might assume that plants cannot be mailed during December, January, and February, but these days, we ship some of our plants twelve months out of the year, to any climate! During cold months, miniature plants and miniature trees can be express shipped using a combination of extra insulation and heat packs. These elements keep the plant safe and warm inside its package, so it will hardly know it left the greenhouse and is on the way to your miniature garden.
If you are worried about shipped winter flowering plants, even one packed with extra insulation and heat packs, sitting outside on your porch in the cold weather, you might consider putting a temporary hold on all of your mail or having it sent directly to the post office instead of your home.
Planning and Planting a Winter Container Garden
Once you have ordered your new miniature winter plants and fairy garden accessories online, it is time to settle in and decide the next steps for your miniature garden. If you live in a temperate climate, you might be able to leave your garden outside, right where it is, all winter long. Lucky you! If this is the case, you may still want to consider hardy plants for your all-weather garden, as well as durable miniature accessories, because you may see more precipitation and slightly colder temperatures come winter.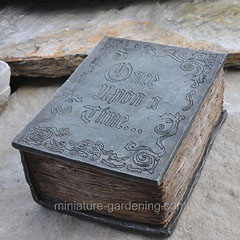 If you do not live in a warmer climate zone, winter will be an opportunity to move your plants, and perhaps even your entire fairy garden, indoors. Be sure to read up on your plants' needs using a Plant Catalog and Hardiness Zone Map, and then decide what temperature it needs to survive. Inside, you can locate your winter container garden in a dish, a terrarium, a large pot, or even an unusual container like a Fairy Tale Book Planter. Just be sure to know how much moisture and drainage your plants will need. Some gardeners also take the winter as a break to focus on easy-to-care-for indoor plants like succulents, cacti, and air plants. This miniature gardening activity can help kick the winter blues and still give you plenty of plant time to satisfy your soul.
One of our favorite activities in the winter has nothing to do with building snowmen or even drinking hot chocolate. We love to plan our gardens! Whether you have moved your plants to a covered porch to protect them or are simply waiting to get started until the weather warms up, you can take time to sketch out your outdoor garden plan for the springtime. You can use a tablet, a computer program, or just a good old pen and paper. Drawing out your dreams can help you get a handle on what you will need to buy for your garden, what fairy garden accessories will be required, and how long it will take you to set up the entire area. Browse websites to view galleries, watch videos, and read blog posts for ideas on miniature gardening. When you plan, you have even more time to think about contrasting colors, textures, and other details that can help you get your garden looking exactly the way you imagine it.
Links to Hardiness Zone Maps:
United States of America Hardiness Zones Interactive Map
Plant Hardiness Zones for Australia
Comments
{{ errors.first("comment") }}